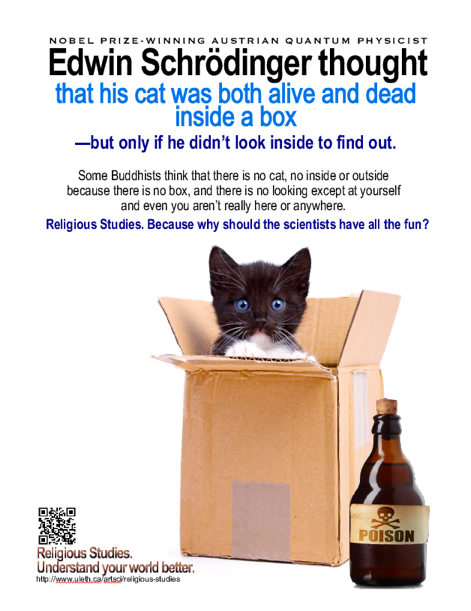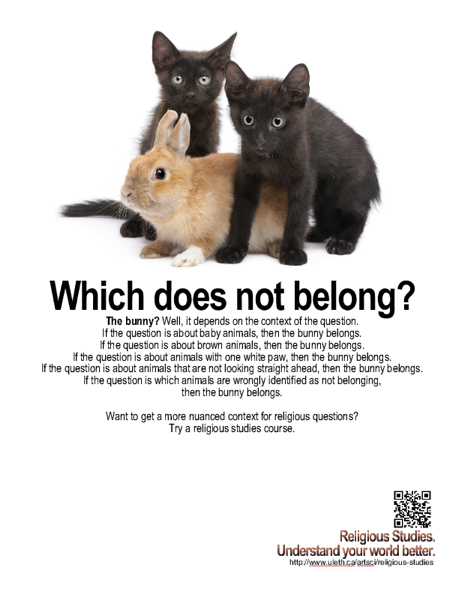 Here is one of the things we do. Check out a few samples of our posters (on the left) designed to promote the study of religion in universities and colleges. Want to see more? Click here or on the POSTERS tab above to see almost 60 original posters. On the POSTER page, click on any poster to see a larger image and to learn more about how these poster ideas can be used by your institution.
Welcome to the ROBINEST.org website. The resources here are mainly the creation of Tom Robinson and Hillary Rodrigues, professors in the Religious Studies Department of the University of Lethbridge. With over fifty years of teaching between us and as co-authors of an introductory textbook for religious studies, we are working to produce visually pleasing and content-rich resources for the teaching and promotion of Religious Studies in universities and colleges.
Enjoy these resources. We look forward to your feedback.
Last Update:
15 September 2019